June Contest Winner
Swingin' on a Star
Copycat
Biker Mice from Mars
ET phone home
Voyager Quest
Floater
Registered
As I promised yesterday, here's my proposal for the Replica Challenge.
I feel here are too many Ariane 5s and Falcon 9s replicas already, so I opted for something different: the
ARIANE 4
. More precisely, the Ariane 4 44L, the most powerful version of the rocket. I also chose the version with the longest fairing, equipped with a system that makes the rocket capable of launching two satellites at once, called SPELDA. It's the sixth rocket in this scheme, although the version of the fairing I've chosen is a bit longer than the one in the drawing:

The width of the second and third stages is BP edited, as well as the engines of the firts stage, that are stretched to adapt to the real width of the Viking engines. The nose cones of the fairings and the boosters are also slightly modified to better resemble the original. I also made the pipe in the third stage by BP editing. Everything else is vanilla (with some clipping). I've recreated the SPELDA, so my Ariane 4 can carry two satellites at once and put them into separate orbits. I've also included the two satellites as payload: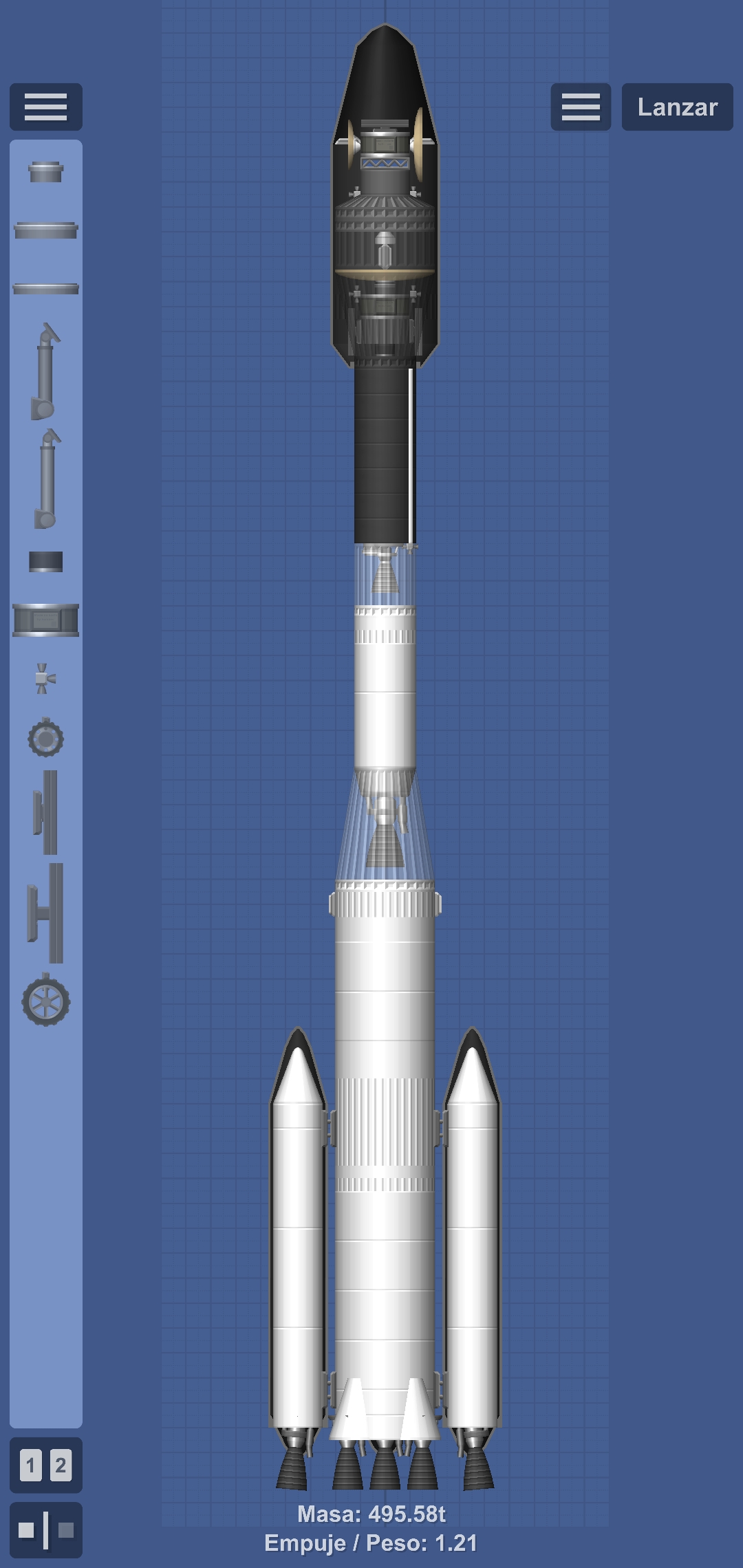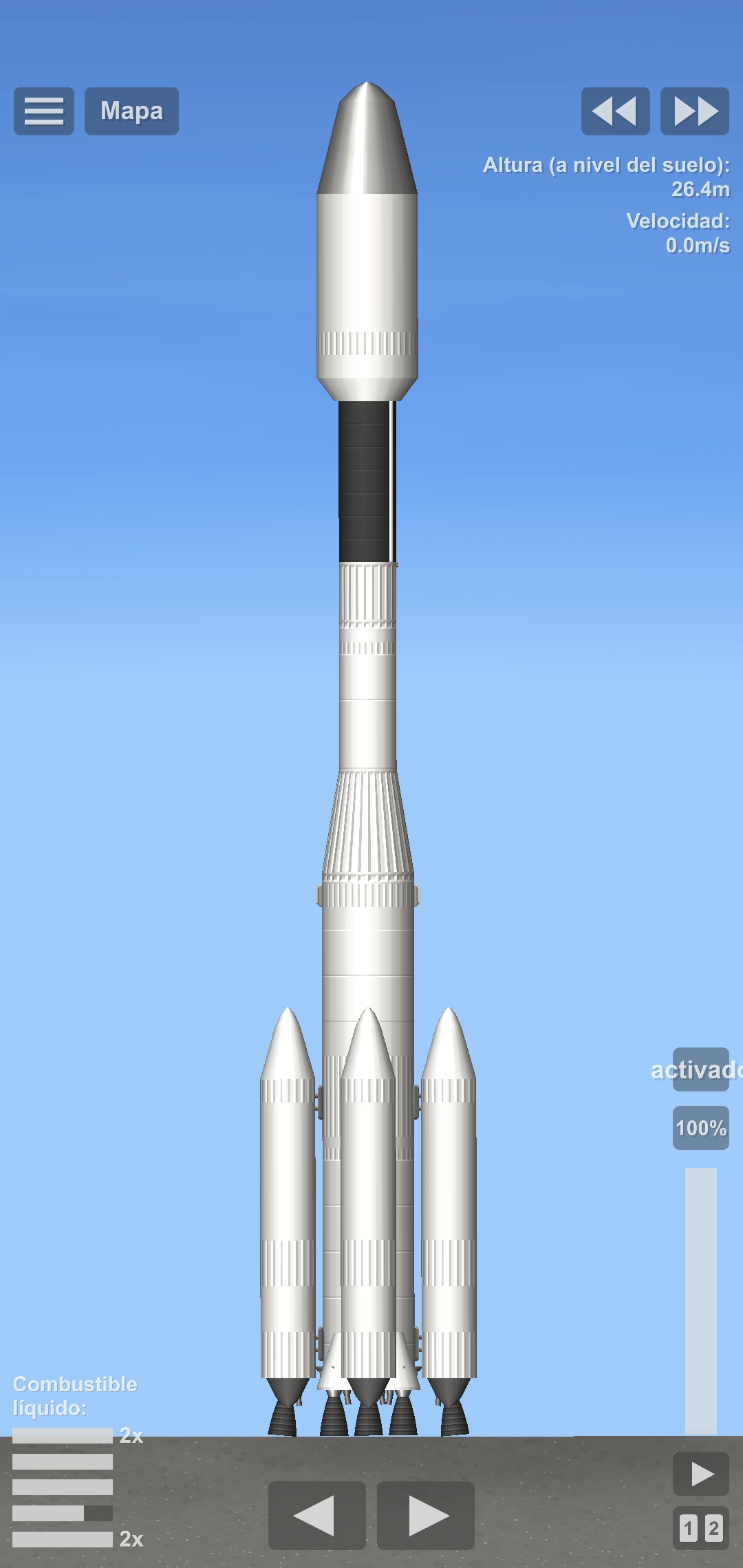 The information available about the size of the elements of the rocket are a bit contradictory depending of the source. I suppose that's because Arianespace offered many different versions of the rocket with different boosters and fairings. Most of the information has been taken from this pages, especially the first one, as I think is the best documented:
http://www.capcomespace.net/dossiers/espace_europeen/ariane/ariane4/caracteristiques.htm
https://space.skyrocket.de/doc_lau_det/ariane-44l_h10plus.htm
As a curiosity, the original rocket had a cryogenic third stage, and that's the reason why it looks bigger than the second: Its LH/LOX tanks were bulkier than the hypergolic tanks on the second stage, despite being much lighter.
Last edited: