While I'm waiting for my space station to get approved so I can get the Team Frontier tank I did one of the Team Hawk missions.
The mission I did was:
- Build a rocket that can deliver 600t to orbit untouched, within the normal DLC build grid (including payload). Base game players 200t. 1.35 285t.
Here is the BP of the rocket that I used:
Here's proof that the payload is actually 600 tons: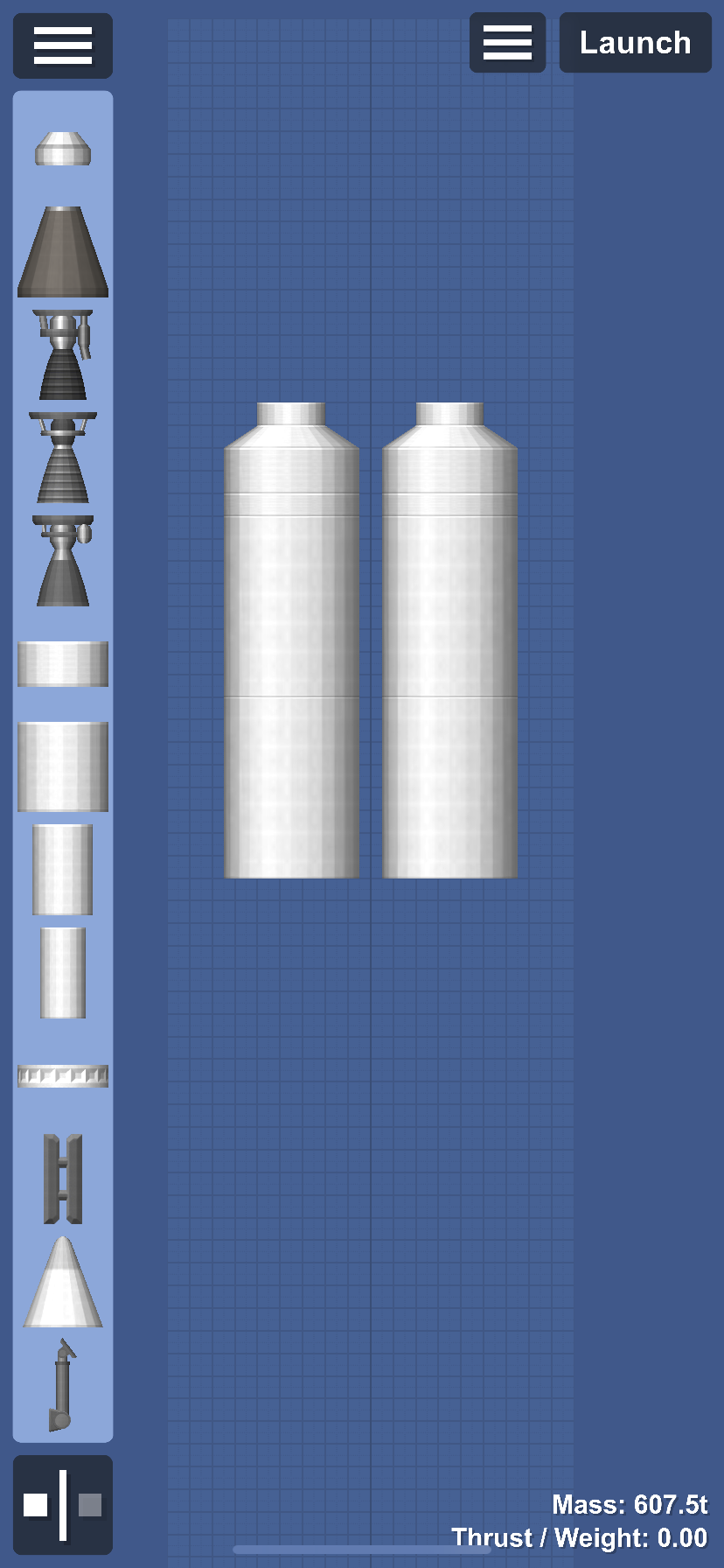 And here is me doing the mission: